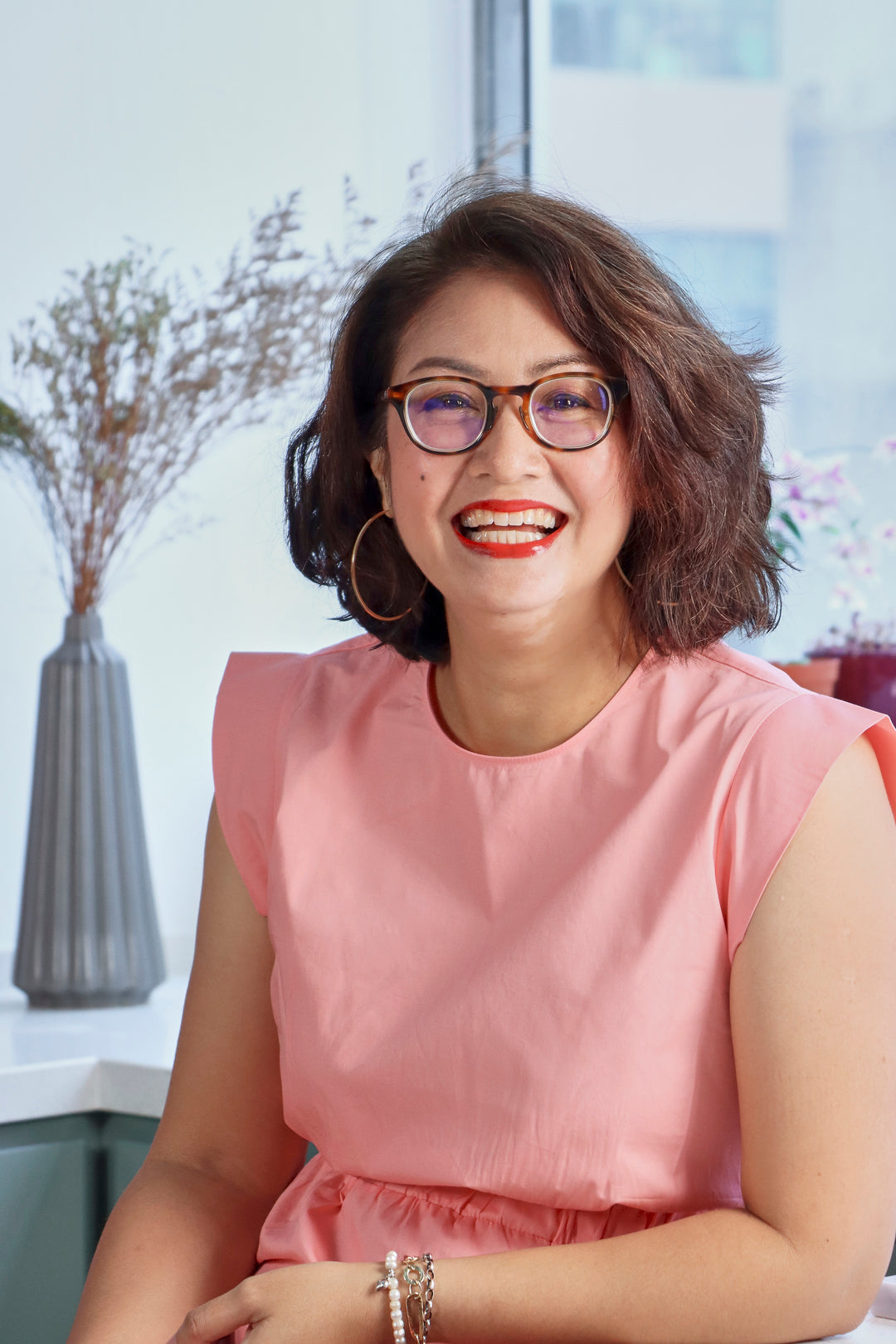 Founder & Creative Director
Dewi Imelda Wadhwa
Favourite Menu Item: Prawn & Avocado Banh Mi
Entrepreneur, tastemaker, chef, founder, and curator of All Things Delicious, Dewi Imelda Wadhwa, better known as Mel created a Singapore comfort food institution.
Growing up, her life revolved around her grandparents' kitchen. Her late grandfather, Haji Ma'sum, a Dutch-trained diamond cutter from Borneo, Indonesia, was her first big-time investor. He often bought her ingredients and tools that they saw together in TV cooking shows for her to whip up a storm (or make a mess of) in the kitchen. From there, Mel developed her love for cooking and baking as a way of enjoying, sharing and bringing people together.
Though trained in Hospitality Management, she started her career in the design and photography field, where Mel worked her way to Art Director. Motherhood came along and in 2008, when her first child was born, she became a full-time, stay-at-home mum. Two little boys and five years later, and in-between meal times, nap times and diaper-changing times, Mel launched All Things Delicious in 2013. The brand started as an online store, where Mel built her own website from scratch. Her husband CJ Wadhwa, a highly sought-after commercial photographer, was tasked to taking all the beautiful product pictures.
Due to the popularity of the online store, Mel opened her bricks-and-mortar bakery six months later. The brand quickly became known for their iconic, handmade products such as the Gula Melaka Scones, Orange-infused Sugee Cake and Sticky Toffee Pudding. All Things Delicious moved to its current, bigger premises on vibrant Arab Street in 2016. Outside of its restaurant doors, the brand started building a reputation for itself in events, offering fresh and exciting catering menus and serving dignitaries such as the Singapore President, Ministers and VIPs such as Cristiano Ronaldo and Lucy Liu.
Today, on Arab Street, her devoted followers pack into the restaurant, grabbing the limited seats available or dashing in to grab a boxful of sweet treats to takeaway. A vibrant gathering place, All Things Delicious has evolved into a destination for delicious, wholesome meals and indulgent, rustic desserts. And Mel is ever-present – behind the counter, in the kitchen, mingling with guests or helping her loyal and longtime staff serve their celebrated fare.
July 2023 marks the 10th anniversary of All Things Delicious! Mel and her team has planned a month-long celebration with quizzes, giveaways and also to give back! Working along with Community Chest to raise funds, look out for more details on this site.