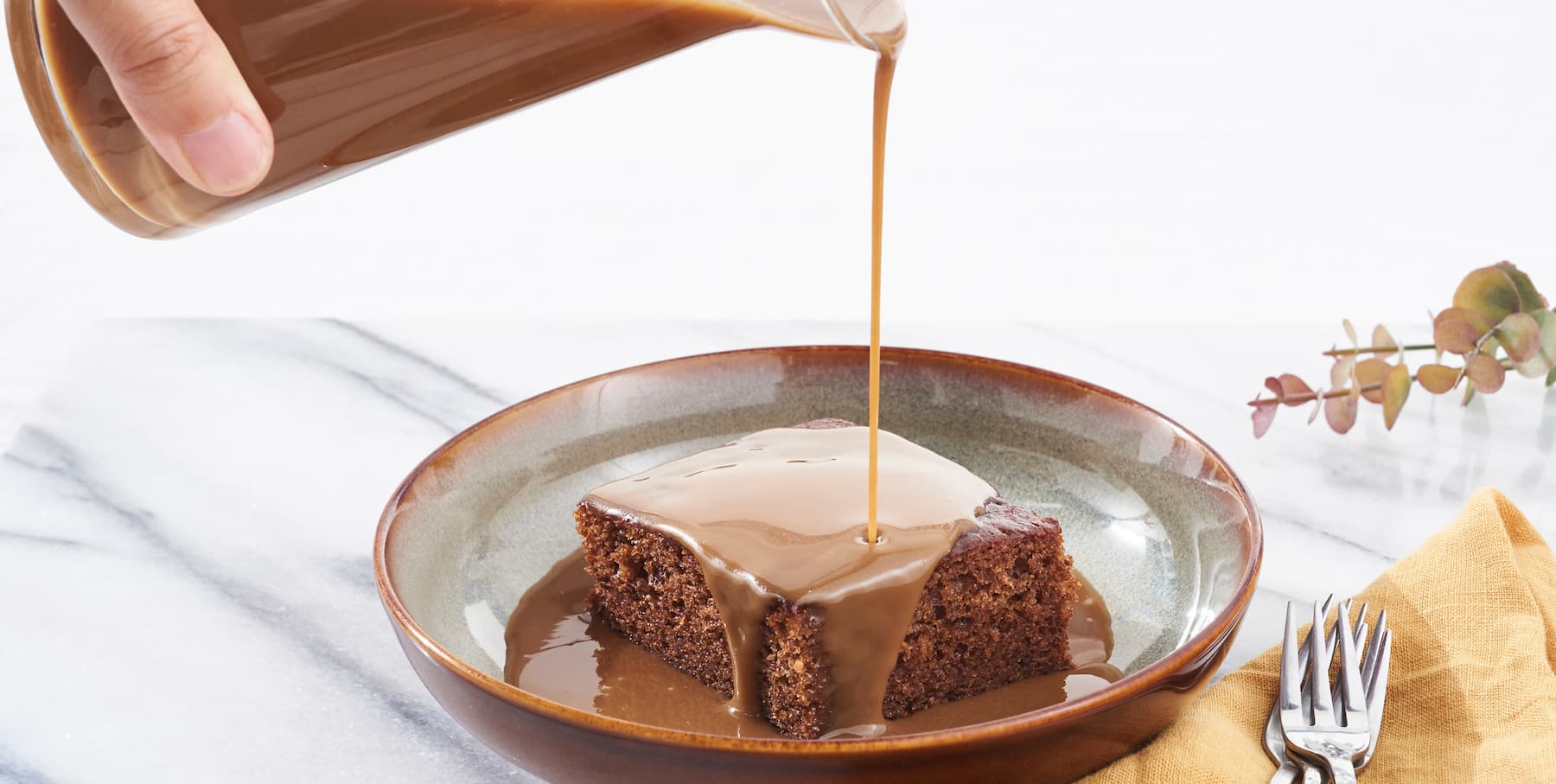 OUR HERITAGE
THE BAKERY
All things delicious plays favourites with seasonal ingredients whenever possible. Enjoy pure & natural flavours – we prefer not to use artificial colours, flavours or aromas.
We bake & cook using cage-free eggs, cultured butter and unrefined sugar.Featured here is our Sticky Toffee Pudding, one of our signature bakes.
SHOP NOW
Celebrate Together
IT'S PARTY TIME
Birthday cakes, children's cakes, chocolate cakes and more. All milestones are best celebrated with cake and we've got an awesome selection!
Like this Chocolate Raspberry Cake: Layers of chocolate sponge with ganache, covered in raspberry buttercream and crowned with fresh raspberries.
Comfort Food
CLASSIC CAKES
Sometimes, nothing beats the classics. Butter cakes, puddings, loaf cakes, fruit cakes are just some of your favourites. Time to put the kettle on!
Try this Classic: Sticky Apricot Pistachio: what afternoons are made for!
GREETING CARDS
Send someone a personalized handwritten note with one of our gorgeous and exclusive greeting cards.
BUY NOW
Hand Made
COOKIES
Without a doubt, our kind of cookies are the perfect kind – crisp, buttery and with just the right amount of natural flavours such as matcha, cocoa, dried fruit and nuts.
These little morsels pack some punch! Try the Chocolate Almond Shortbread: bestseller since 2013.
★★★★★

HER GULA MELAKA SCONES HAVE GAINED ALL THINGS DELICIOUS A CULT FOLLOWING.

Barbara Koh

Editor-in-Chief of the Singapore Women's Weekly
★★★★★

THIS BAKESHOP ISN'T EXAGGERATING WITH A NAME THAT PRETTY MUCH SPELLS OUT WHAT IT DOES.

Jamie Ee

Lifestyle Editor of the Business Times
★★★★★

THE STICKY TOFFEE PUDDING BY ALL THINGS DELICIOUS IS DENSE, MOIST AND HAS JUST THE NICE AMOUNT OF SWEETNESS TO IT.

Ladyironchef
#1 in Singapore
SCONES & PASTRIES
It's not just all about cakes with us. Our scones are a must-try and are just out of this world! There are also crumbles, saucy desserts, colourful tarts and more!
Don't miss the Gula Melaka Scones: an All Things Delicious signature product and a cult favourite.
LUSCIOUS & INDULGENT TREATS
Tarts & Desserts
This is the place to be if you love pure cream, madagascar vanilla bean, ripe berries and other merry ingredients