All Things Delicious Milestones
Mel: "It was really, really hard to select only 10 Milestones. So many magical moments!"
But we did it! So here are 10+1 ATD Milestones.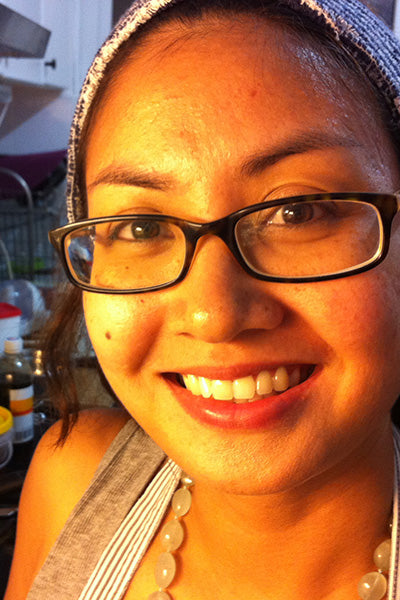 2013
KITCHEN TABLE
At 34, I began my business on my kitchen table with just a mixer and an oven. Built my own website with my husband's photos, and on 11 July, launched a Facebook page. Named it "And All Things Delicious" from my poem. I messaged
EVERYONE on my FB friends list - even those I hadn't seen since school. Awkward convos followed.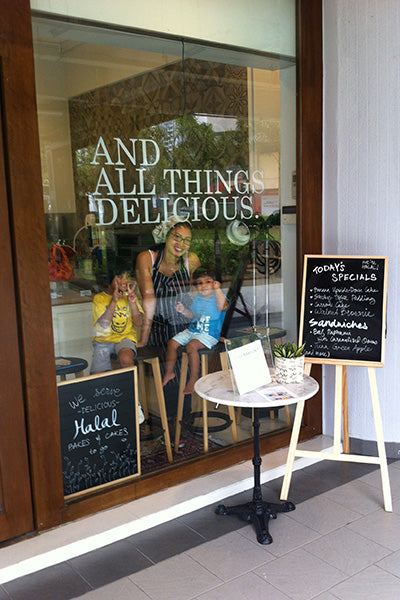 2014
TAKEAWAY SHOP
Big leap: opened takeaway shop in half HDB unit on 14 May. Bakery counter, tiny kitchen. First full-time staff hired, but EVERYONE pitched in! Dad did Autocad drawings, hubby set up furniture, mom handled dishes (and gifted $3k dishwasher I couldn't afford). Exciting times!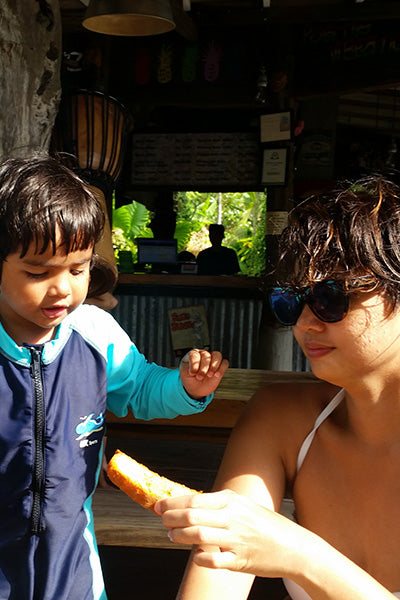 2015
THRILLED
BIG news! 5-day Bali trip with the boys! Shop run by a small but mighty team. Thrilled to treat family with biz earnings! 4-year-old son wanted to leave on 1st night, haha! Lots of water park fun!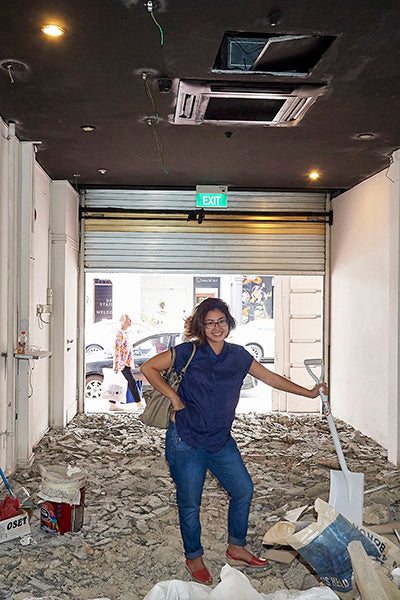 2016
ARAB STREET
Saw an empty shophouse on Arab Street. 6 months later, still vacant! Took it as a sign, called agent. Renos took 2 months, and I freaked since we were a month over no-rent period! All Things Delicious moved to a stunning Arab Street shophouse, reopened 1 June.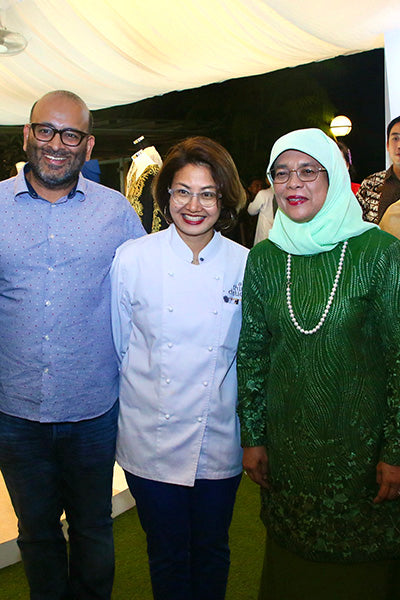 2017
PRESIDENT
An extremely proud moment for me and the entire team when we served President Halimah Yaacob and other Ministers and distinguished guests dessert at a gala event in November.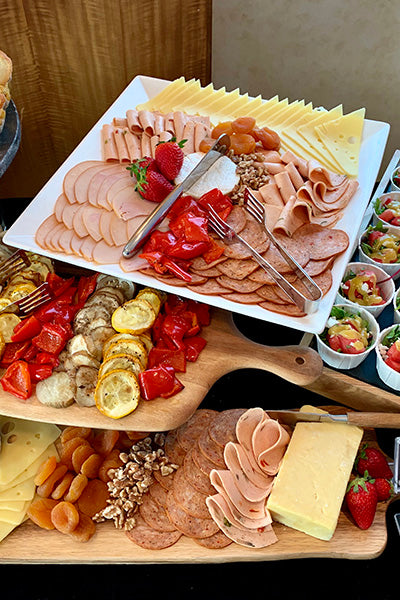 2018
300 GUESTS
Started live station catering! Lots of work, but so much fun too! Pancakes, omelettes, chee cheong fun, roti kirai stations! Our biggest event had nearly 300 guests!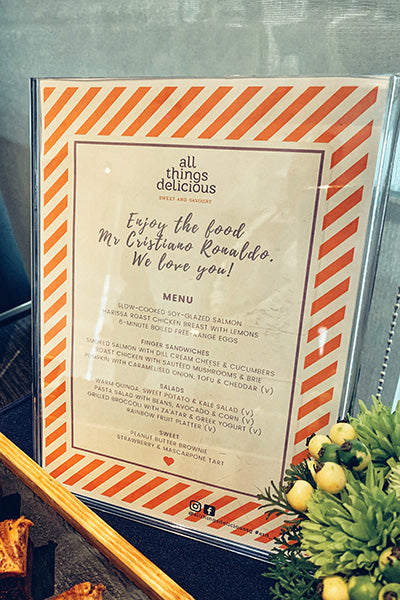 2019
RONALDO
Created menu for Cristiano Ronaldo's visit to shoot a commercial in SG! Served 3 proteins, finger sandwiches, 4 salads, and 2 desserts to him and his entourage! Unforgettable experience!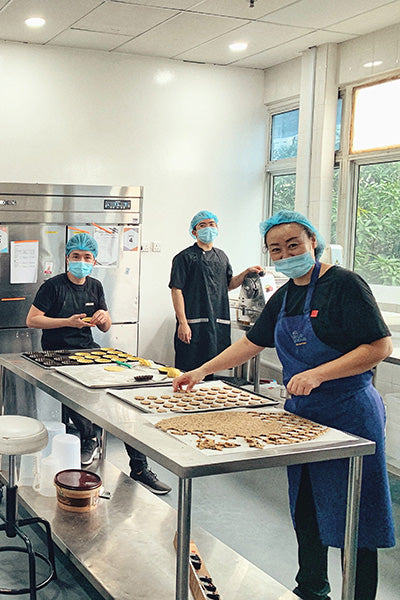 2020
CIRCUIT BREAKER
April 7, start of a 2 ½ month lockdown, aka circuit-breaker. Prepared for impact! ATDToGo.sg site kept staff busy with online takeaway orders. Covid-19 hit biz hard. Kept all 15 full-time staff employed, no layoffs.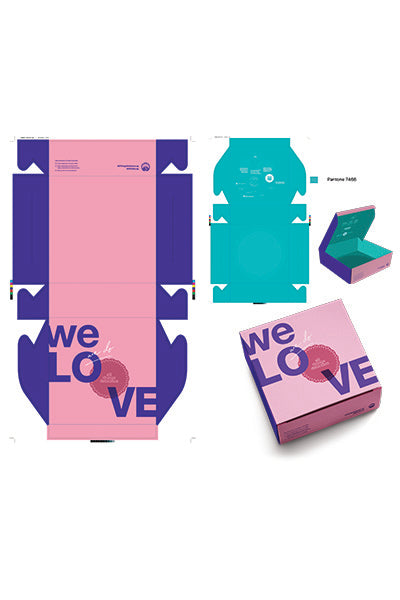 2021
NEW LOOK
Exciting ATD rebrand! New logo, look, packaging! Strong, bold, colourful to mark post-Covid readiness! Hope we never go through this again!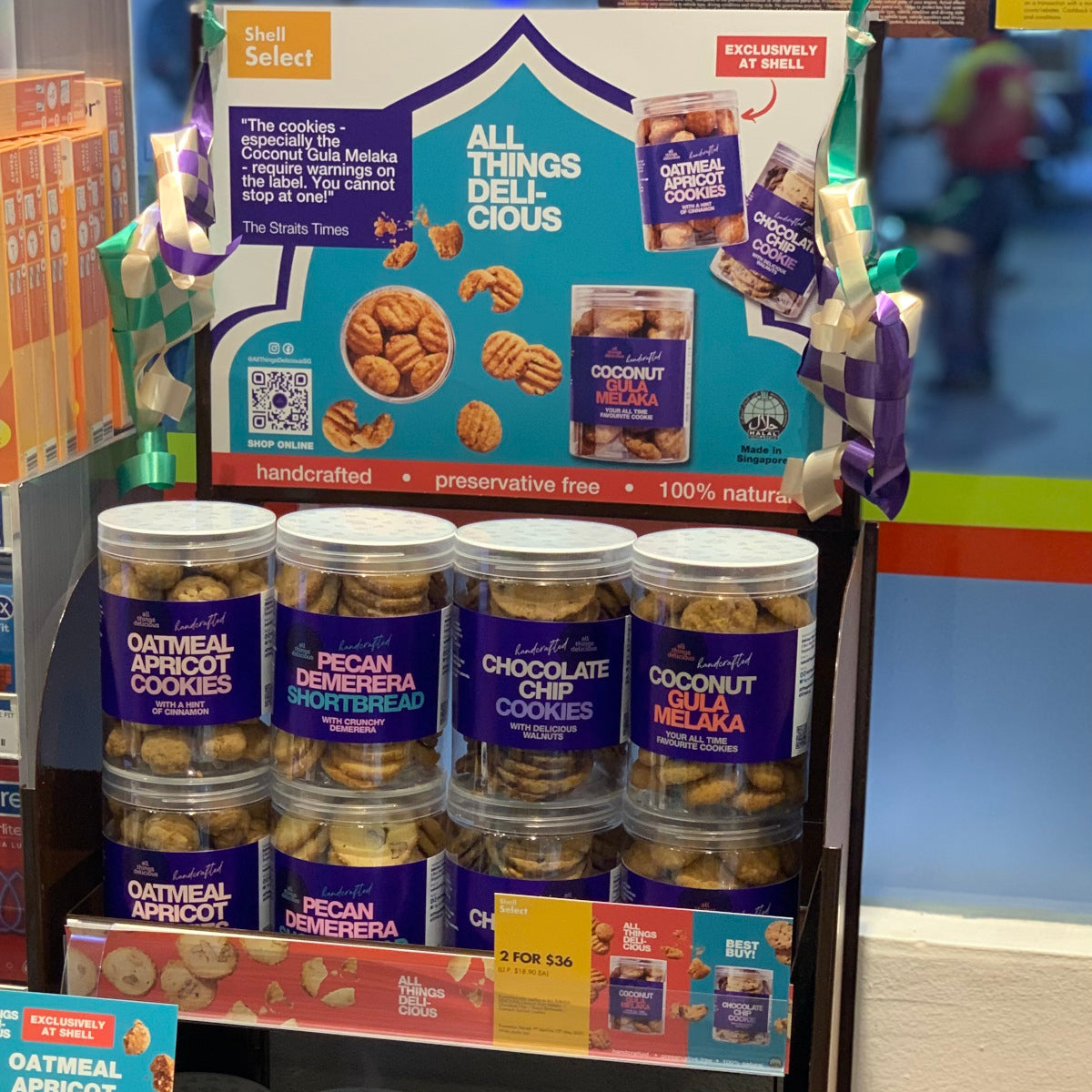 2022
ISLANDWIDE
ATD cookies went on sale in all Shell stations islandwide, during the month leading up to Hari Raya, it was exhilarating to see our cookies on the shelves.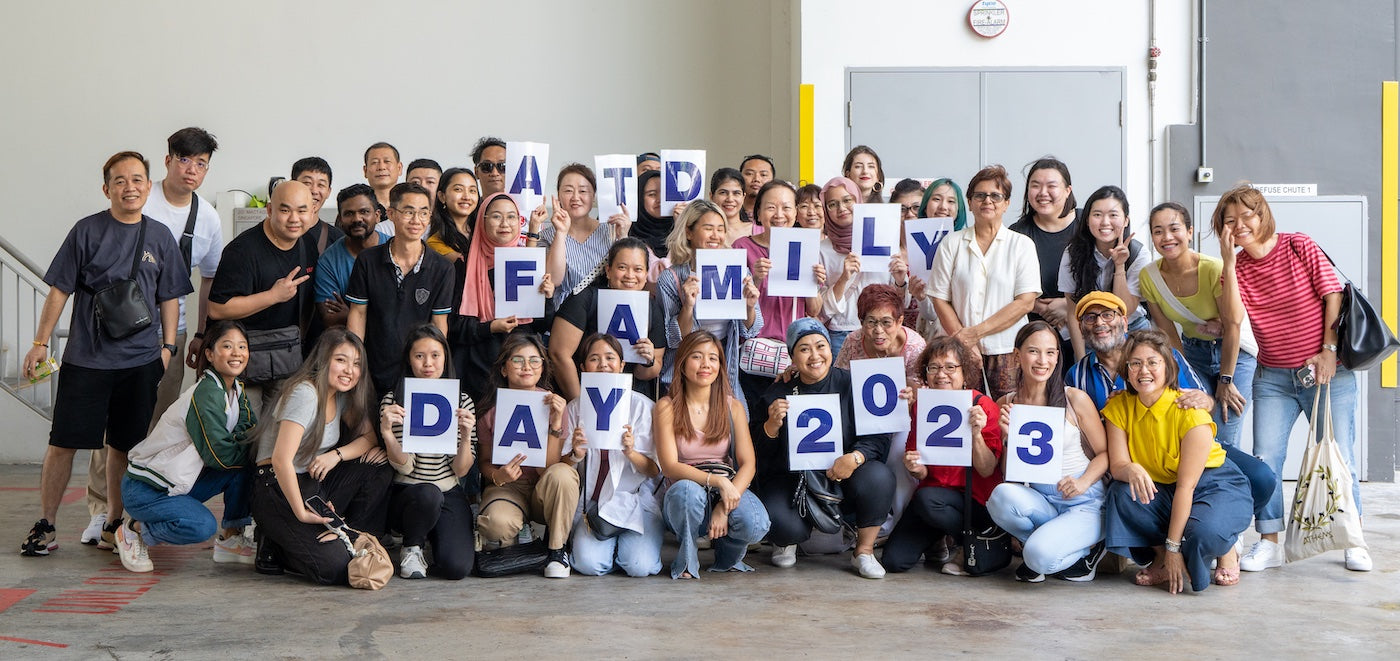 2023
ATD FAMILY
New central kitchen at MacTaggert Rd, next to Tai Seng hub! Makes hot food catering like chef-to-go mini buffet, pasta trays, and more. Opened on 27th Feb, ATD Family Day! Bowling, karaoke, prizes, and fantastic meal as a team and family!