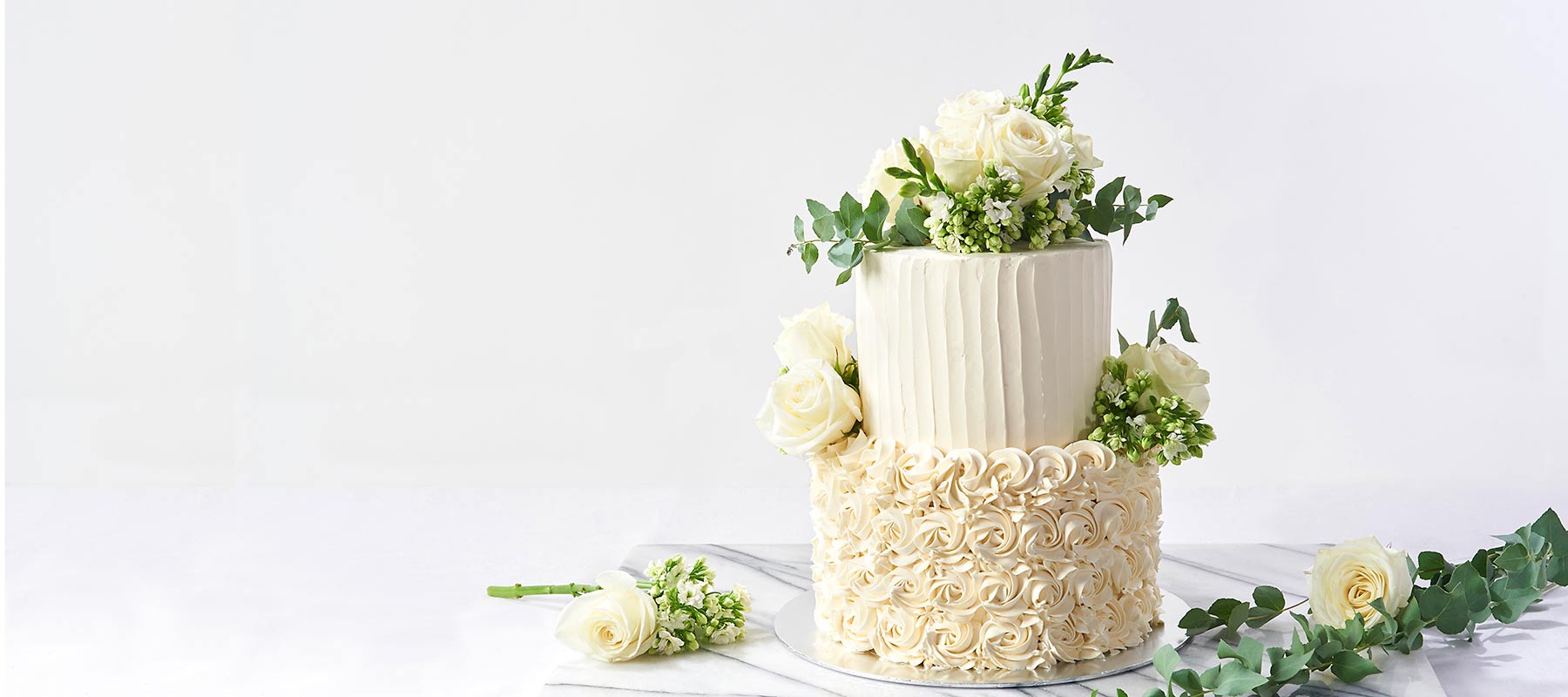 Celebrate one of life's biggest events with a bespoke wedding cake from All Things Delicious.Our trained pastry chefs are always eager to bring out your wedding cake ideas to life! It is your special day, so it's your cake, your choice. You can choose to have your wedding cake decorated with fresh flowers, herbs, fruits or foliage. If it's an ombre wedding cake you are looking for, we love that too! Rustic wedding cakes, naked wedding cakes, simple wedding cakes, small wedding cakes, huge wedding cakes, we truly enjoy making them all.
Our handcrafted wedding cakes are covered and stacked with our outstanding meringue buttercream for a beautiful finish and excellent stability. You would be glad to know that we never use any artificial colours or flavours in our cakes. Neither do we work with fondant. And yes, All Things Delicious is the place to go for halal wedding cakes in Singapore.
You can look forward to a wedding cake that will be absolutely delicious and thoroughly enjoyed by you and your guests till the very last crumb!
A simple and small, two-tiered wedding cake starts at $388 excluding GST and delivery fees.
Click here for our Wedding Catalogue.